First impression: Though there isn't a prominent CTA button above the fold, it's not because of other distracting elements. The simplicity of this first paint (a subtly animated, futuristic spaceship background) makes its own impression on your perception of this company's tech abilities.
Color contrast: The red CTA buttons pop out against the black background.
Video elements: In the Z-pattern, instead of static images, the visual blocks are videos. Non-disruptive, silent videos that give the page life.
The copywriting: The conversational tone and ability to put its complex processes into layman's terms reflects intelligence, professionalism, and humor.
Healthcare business website example –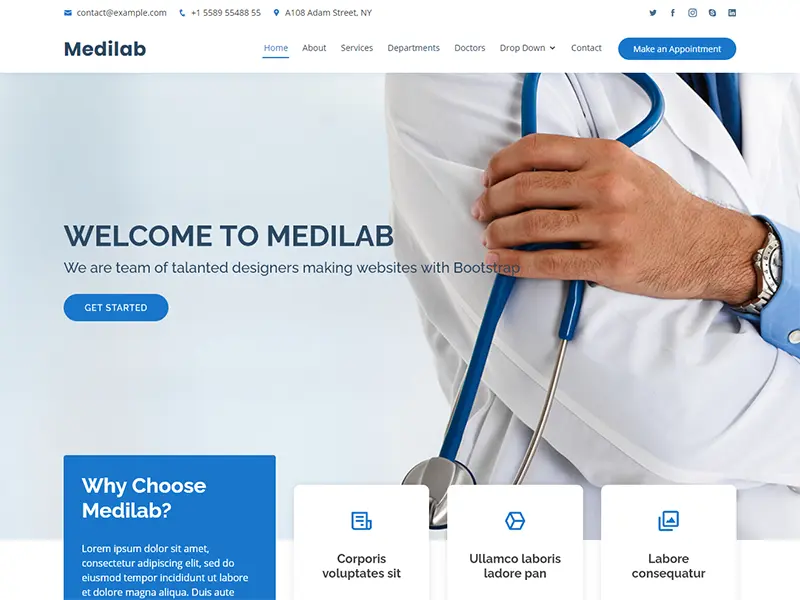 Overall feel: The smiling face and soft images, paired with all caps bold font give you a gentle but authoritative feel.
Organization: Intuitive, organized header, plus a smaller menu below the headline designed to help the different segments of its audience find their way.
Movement: Elements appear upon scroll, giving the site some added movement and life.
Resources: While the homepage features a whopping eight resources, the card-style reel with image thumbnails makes it clean and organized.
Real estate website example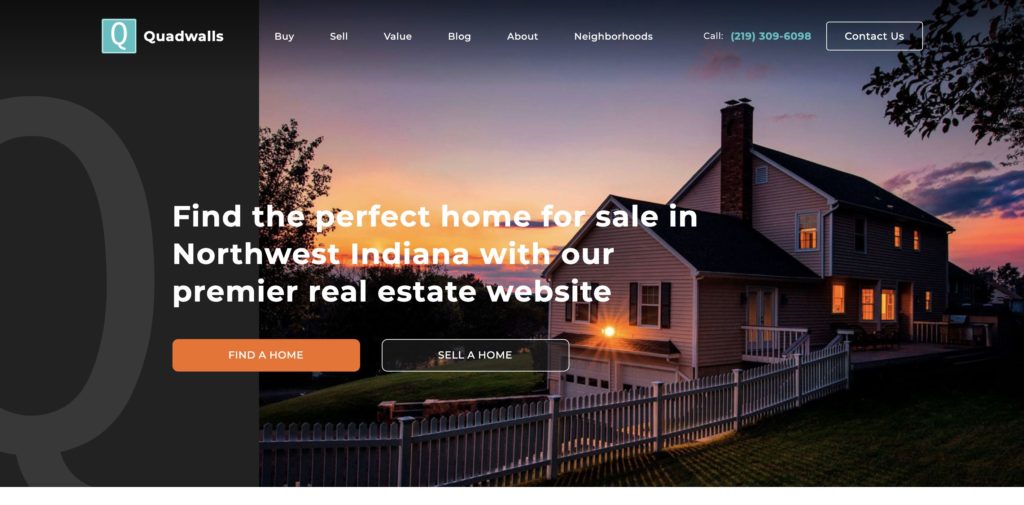 Visual messaging: The image lets you know right away that this is a high-end realtor, and yet the warm lighting and "welcome home" title give off an inviting feel.
Functionality: The property search function right there below the image with a nice contrasting blue button.
Movement: A common theme among these examples (and a website trend), the elements appear and move slightly upon scroll.
Content: There are neighborhood guides featured right on the homepage, a great example of content marketing.
Accessibility: The website accessibility options on the bottom left, such as to increase or decrease text size, adjust contrast, underline links, and more.
Grocery ecommerce website example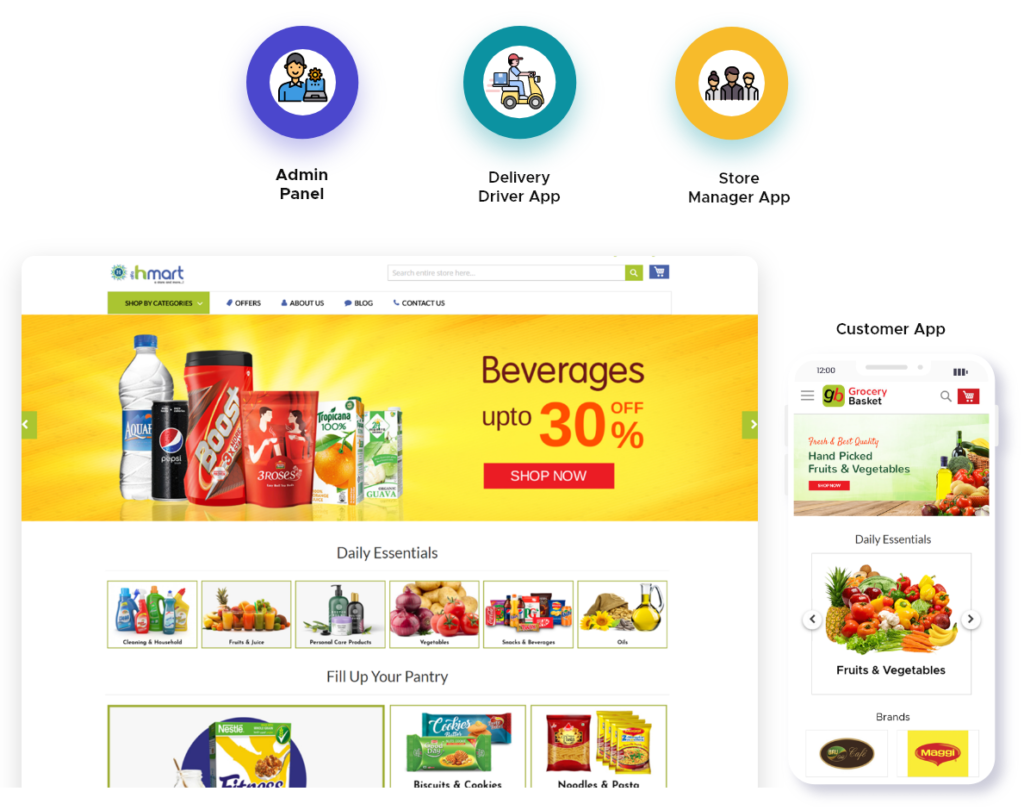 Layout: While most ecommerce sites have complex mega menus, GoPuff has a simpler layout with a carousel format, which carries through into its subcategory pages.
Relatability: Between the products featured (Pringles, Beer, mouthwash) and the copy used ("We don't surge or hike prices. Yes, you read that right."), you can tell that GoPuff knows its target audience well.
Consistency: Gopuff is not meant for your weekly grocery shopping. It's there for you when you're in a bind and need something last minute. The concise, non-flowery copy on the site, the simplicity of the design, and even the absence of 90 degree angles on the site all contributes to this feeling of convenience and ease.
Retail ecommerce website example
Animated logo: How cute is that little bubble tea icon?
Top nanobar: This is common for ecommerce sites since you can use it for important announcements, including sales promotions.
Emojis: We're seeing more and more emojis on websites these days. Adding them to the navigation menu here helps separate each one—and looks cute too!
Centered logo: Most sites have a clickable (to homepage) logo on the top left. This one (as well as Chinelle's) is in the center, below some of the other navigation elements—just different enough to be unique but still intuitive enough for a smooth user experience.